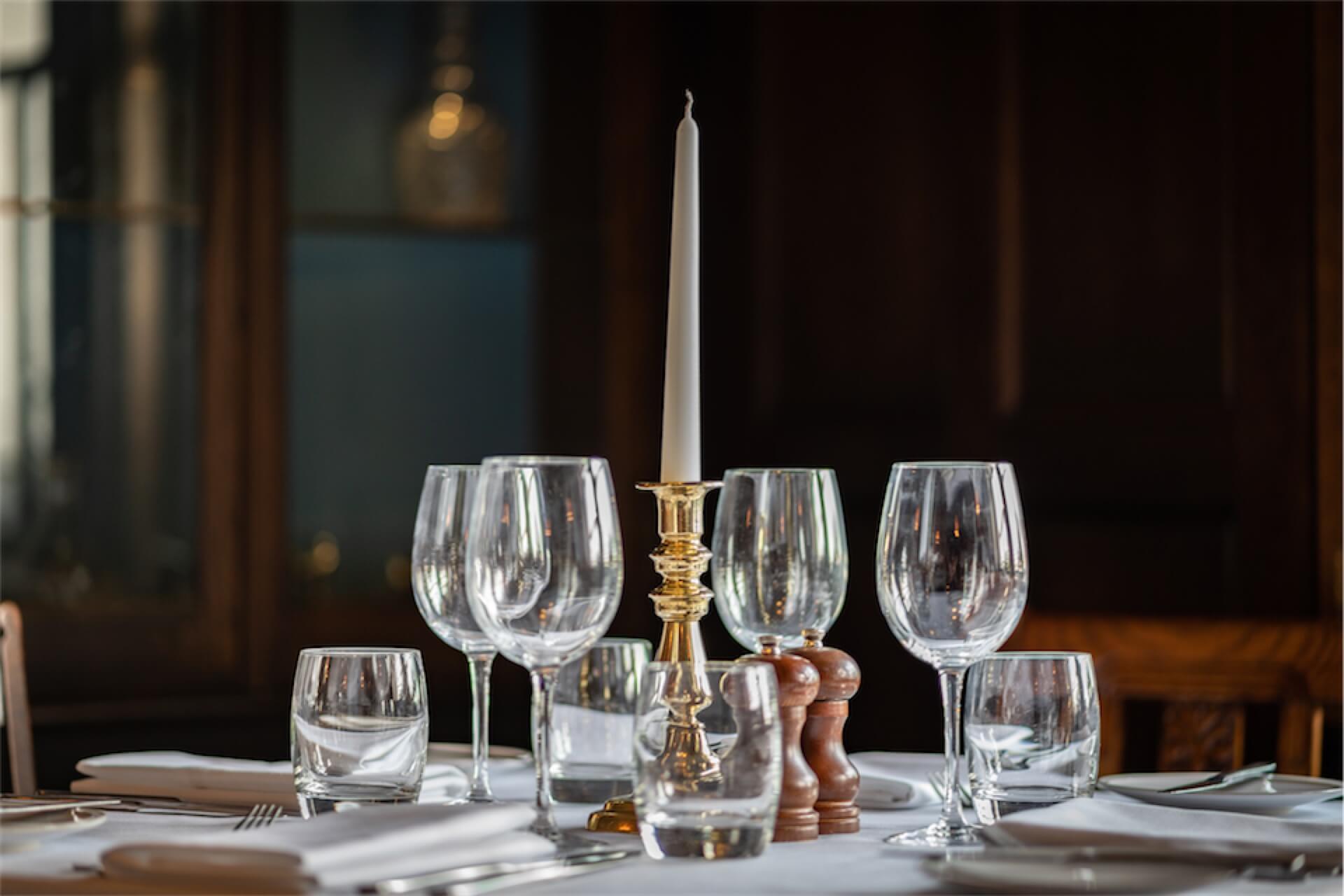 WEDDING VENUE IN DOCKLANDS
The Gun is a beautiful and historic riverside gastropub and wedding venue in Docklands that provides the perfect backdrop for a charming wedding by the River Thames in London.
The venue, which dates back 250 years, offers fine dining set in a traditional British pub with stunning riverside views.
Delicious food and drinks
The food, drink and service are of the highest quality. Our talented chefs use only the freshest ingredients locally sourced from our hand-picked suppliers, to create the wedding breakfast of your dreams.
Whatever your dream wedding looks like, our dedicated Events Manager will be in touch to help to bring your ideal wedding to life.
A minimum spend may be required. Please get in touch with out friendly team for our terms and conditions.
Contact us using our details below make an enquiry and begin planning your perfect wedding day.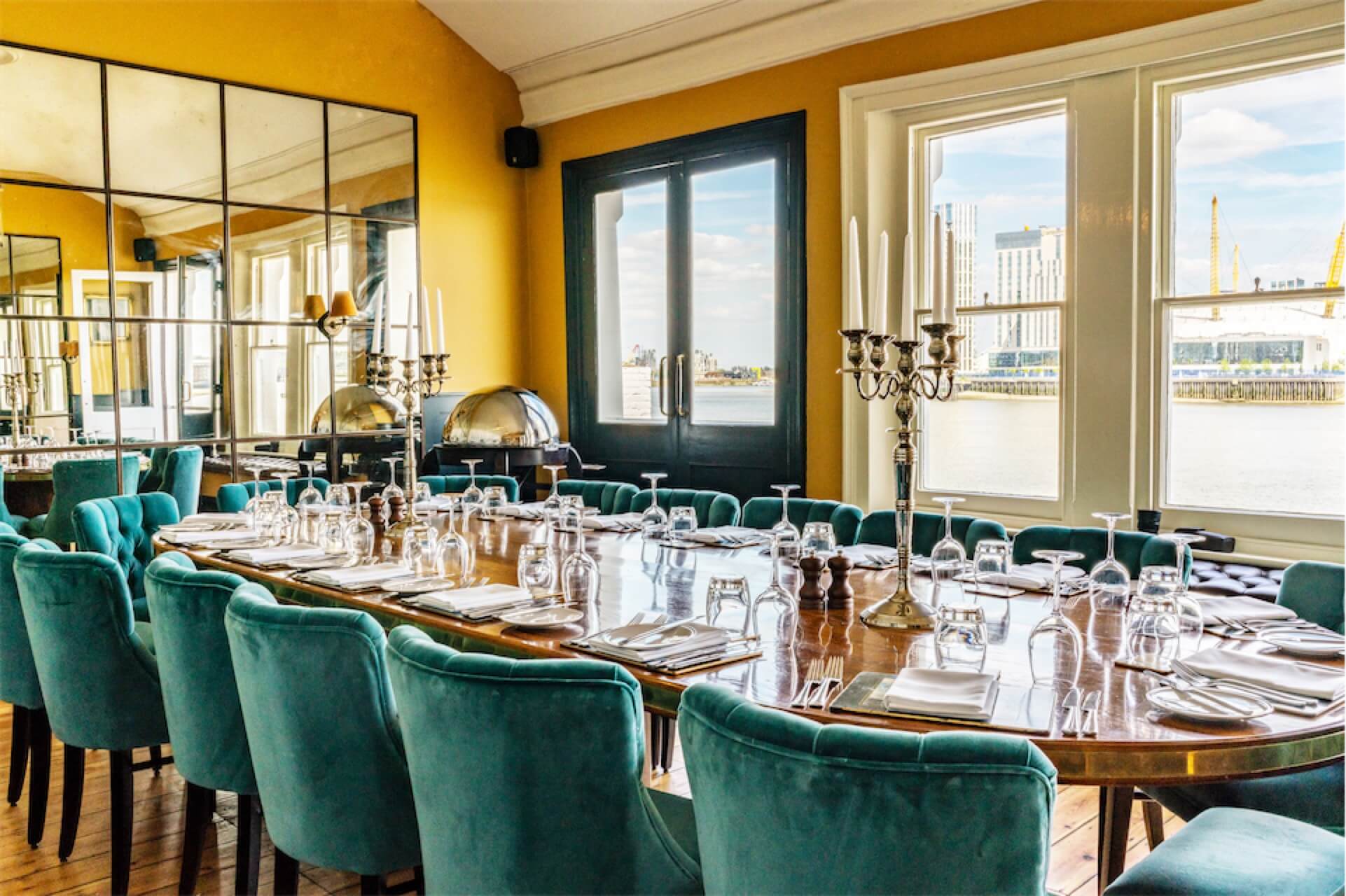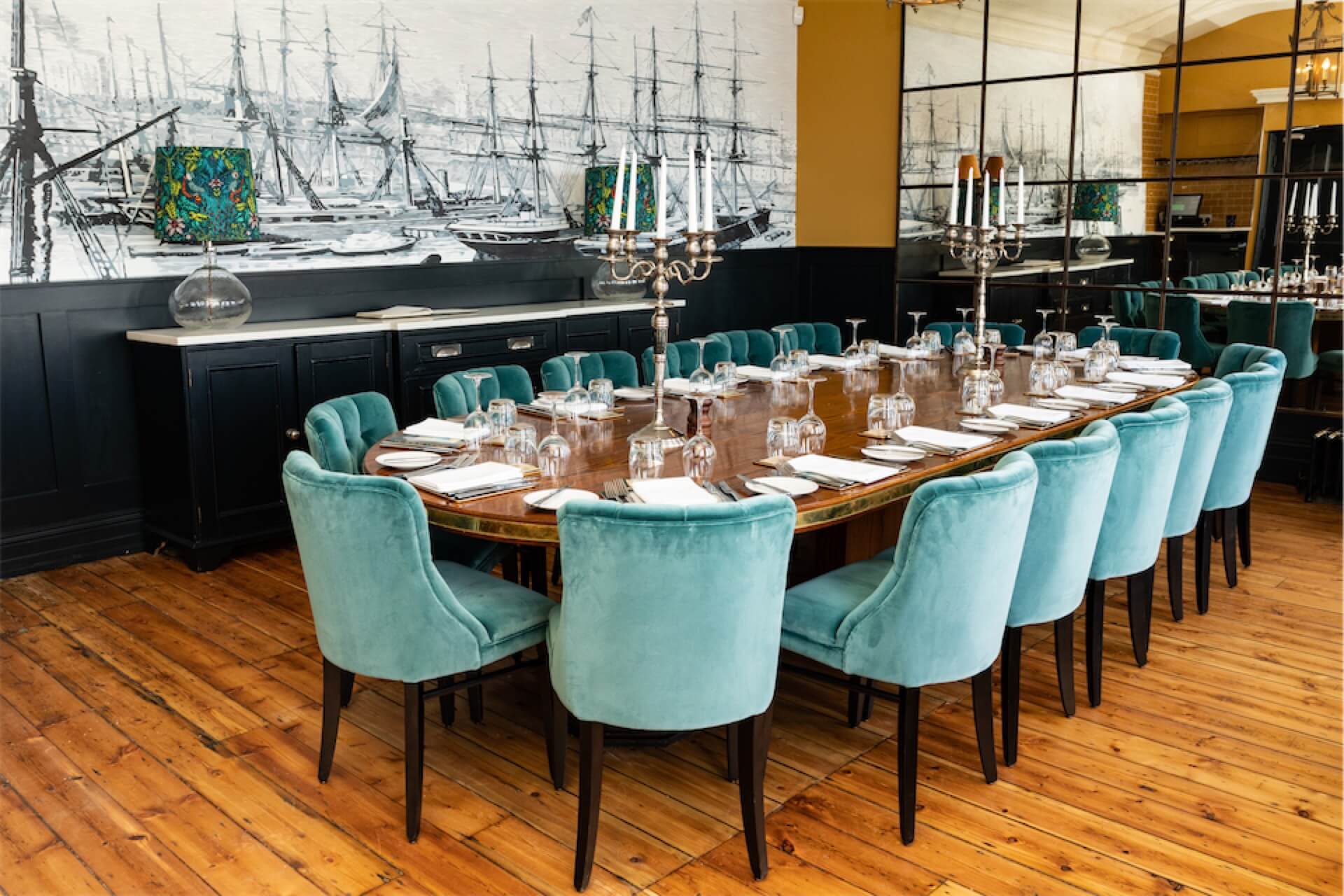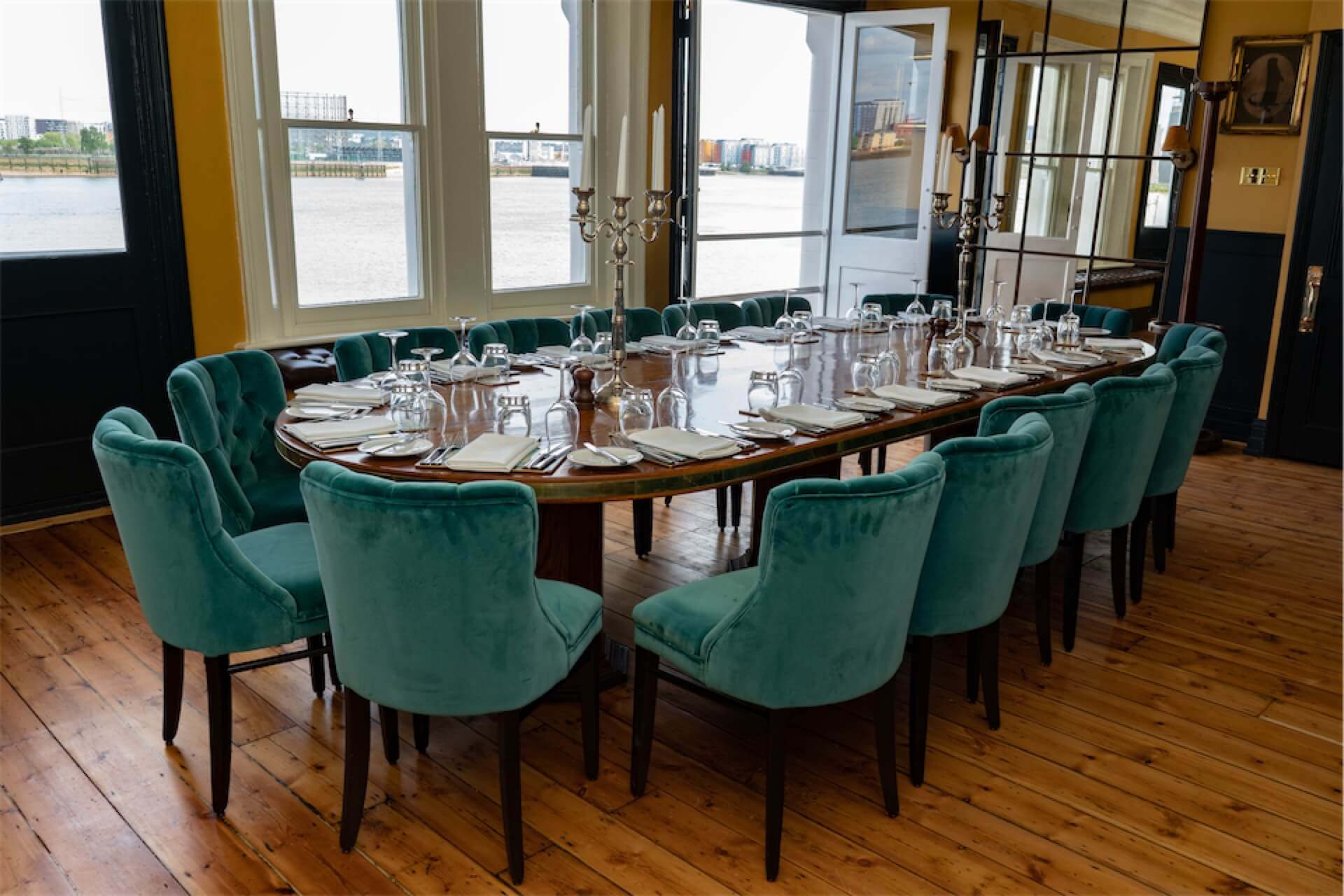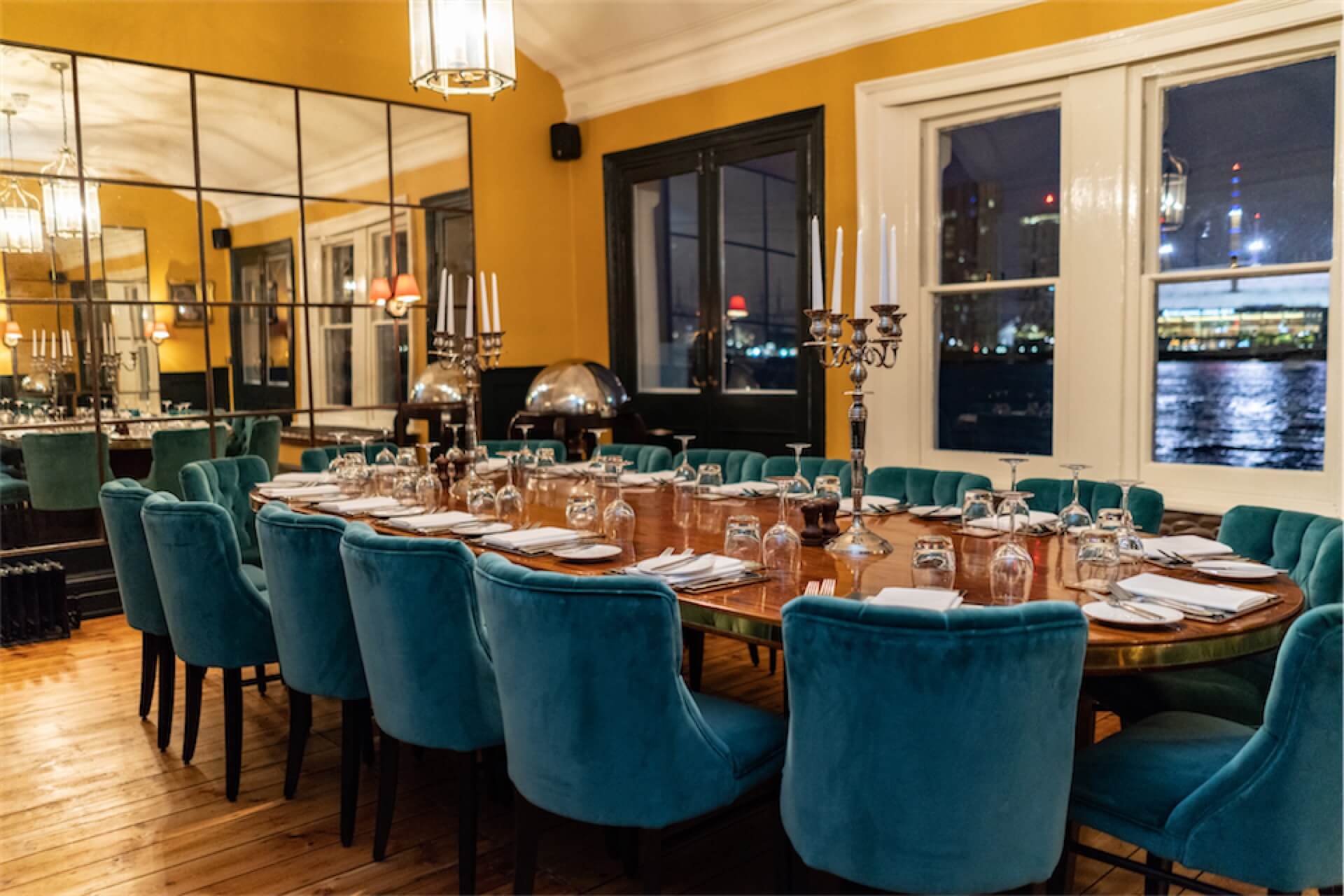 The River Room
Our historic River Room, once the scene of secret meetings between Lord Nelson and his mistress, seats up to 16 people around one large, oval oak table. It's a charming room with plenty of natural daylight, an impressive high ceiling and stunning views of the River Thames and O2 Arena.
Conference
16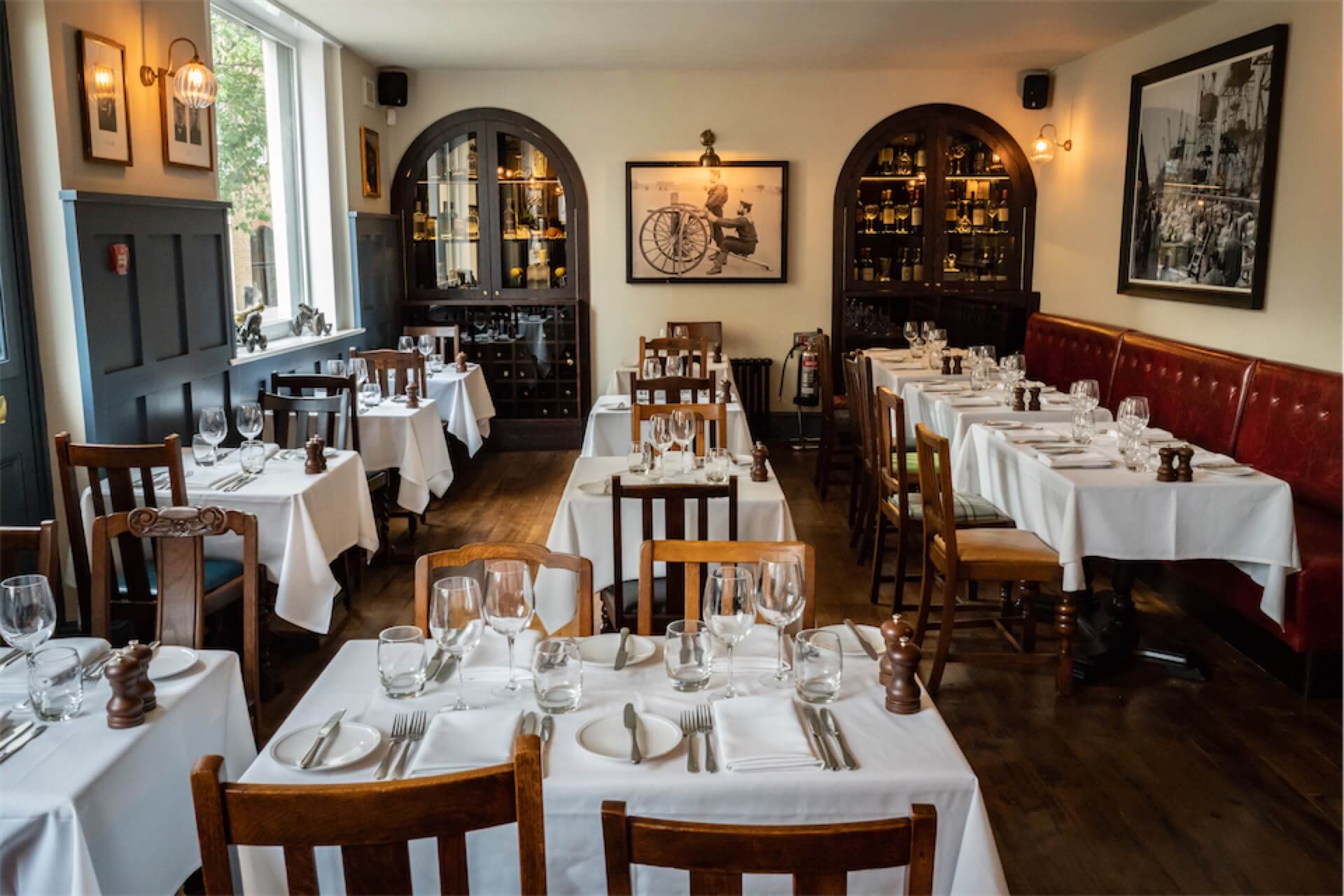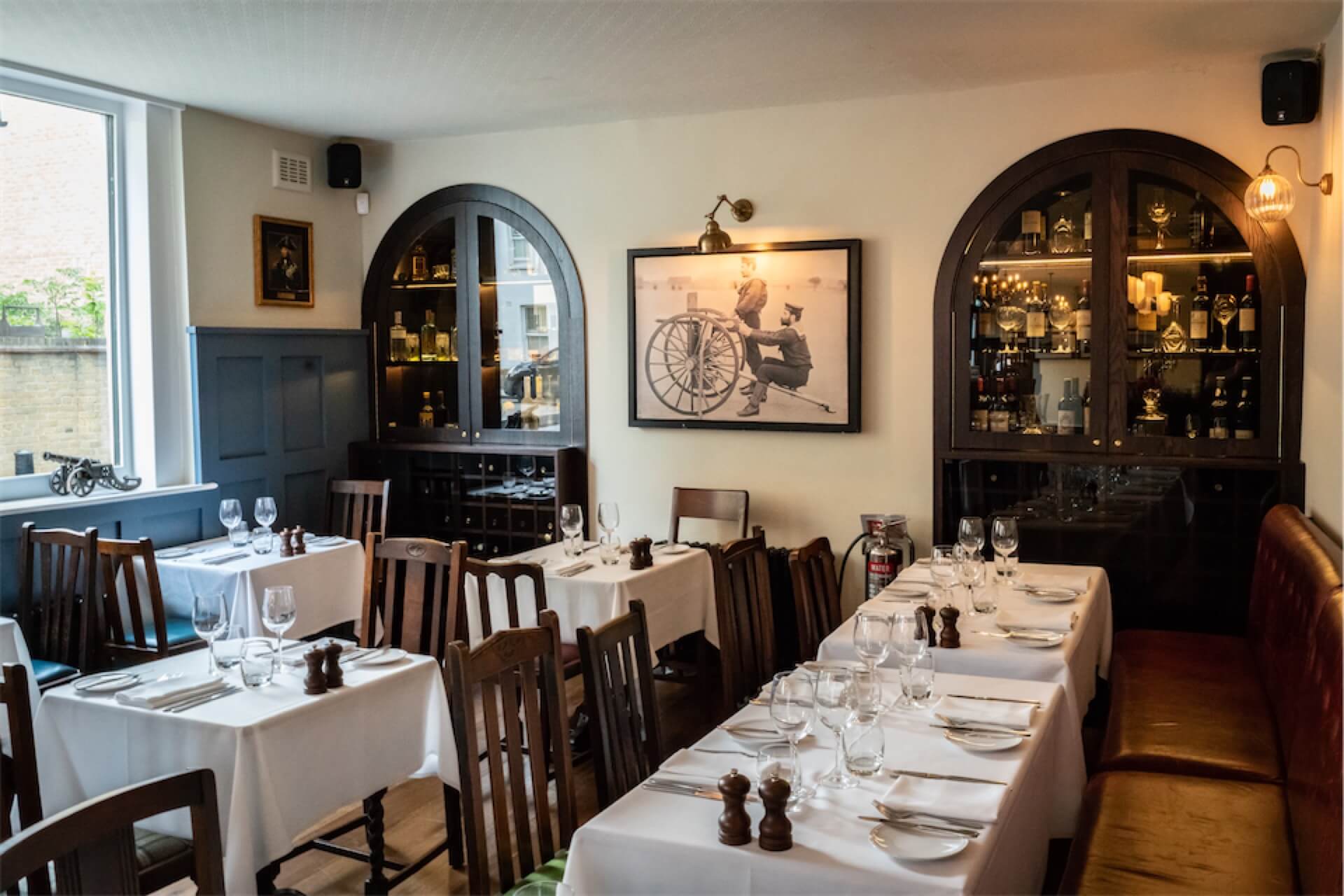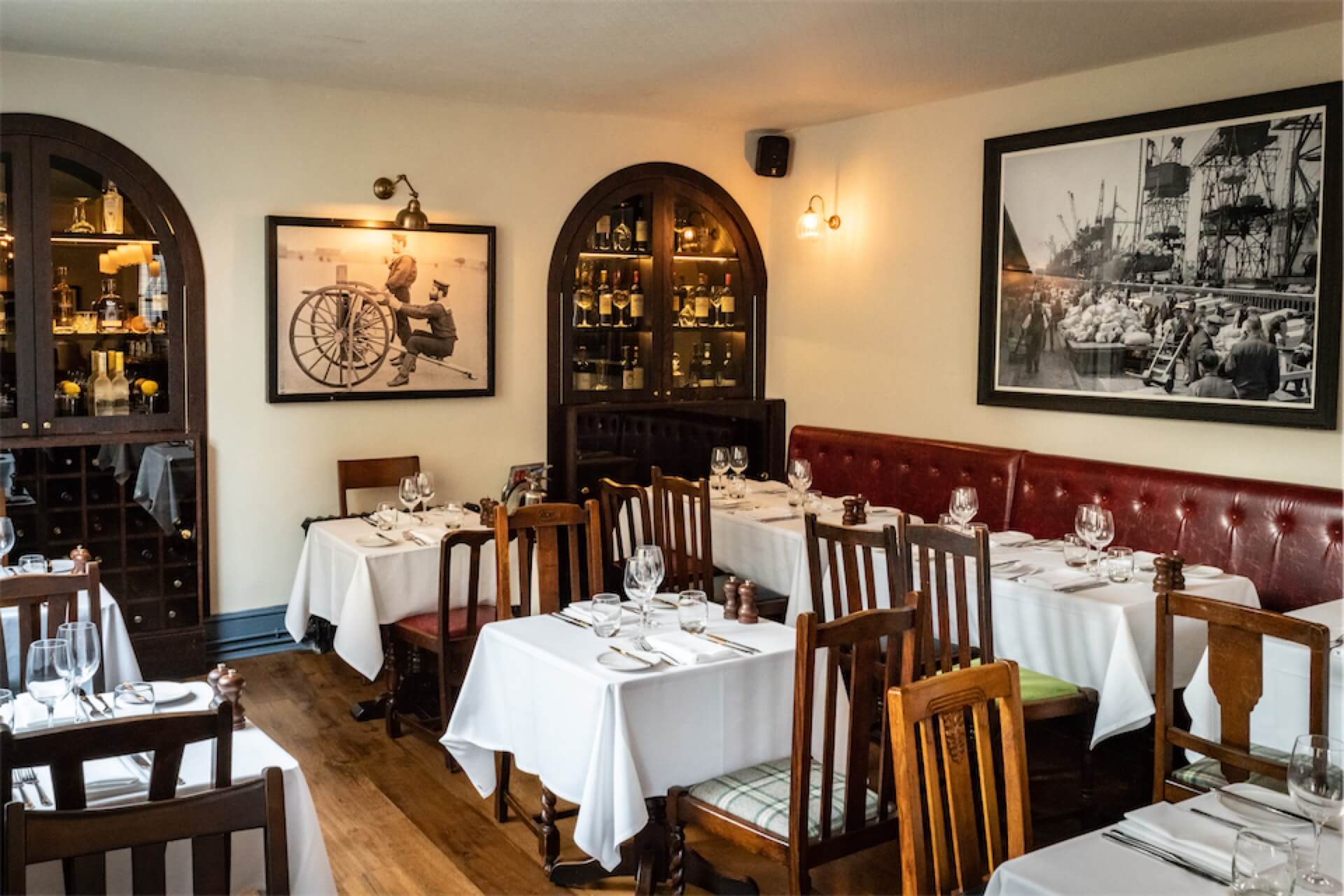 The Dining Room
We can host private dining for up 70 people seated in our main dining room and bar. Of course, the dining room is also available for small groups - you can book a table for up to 8 people online.
Conference
50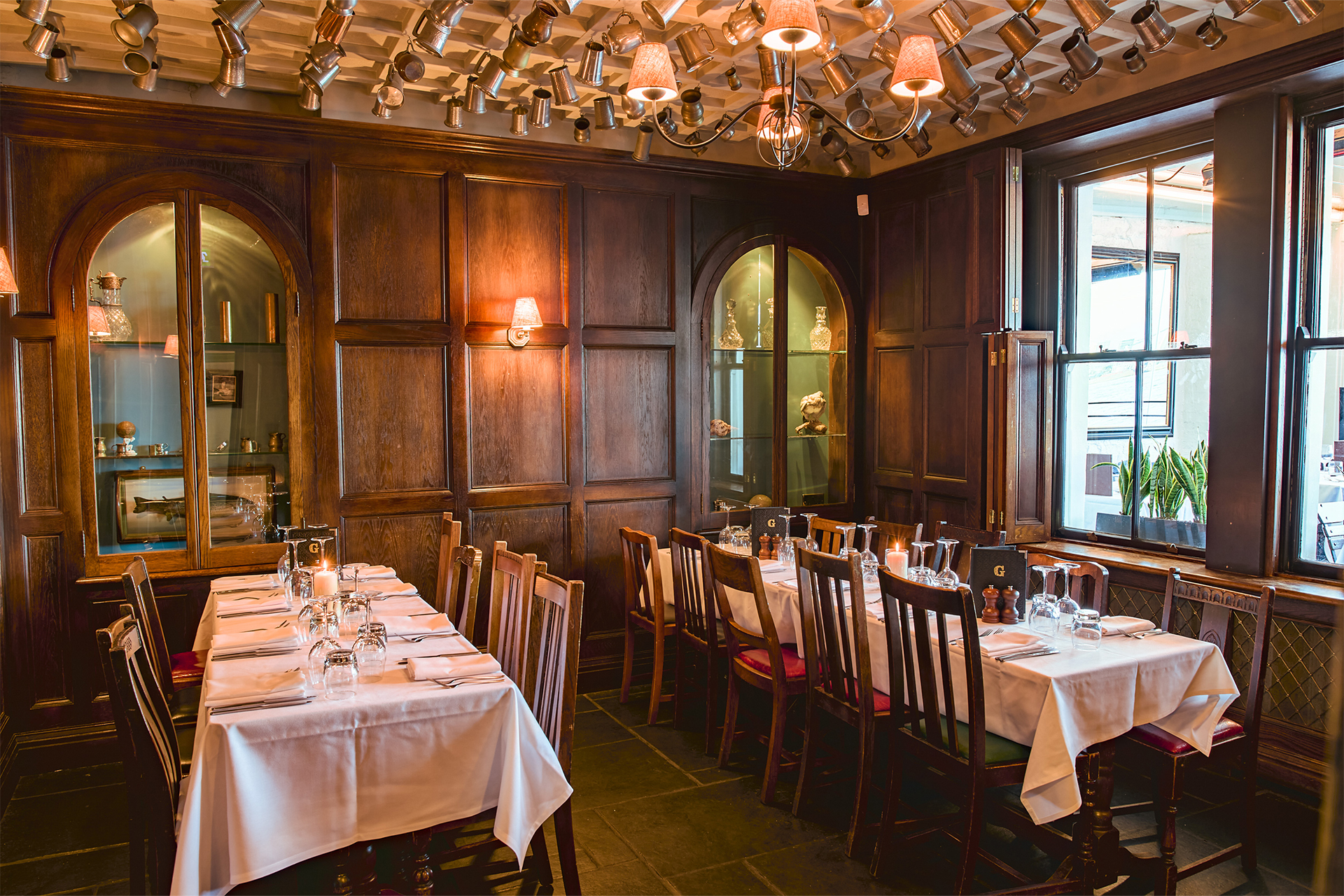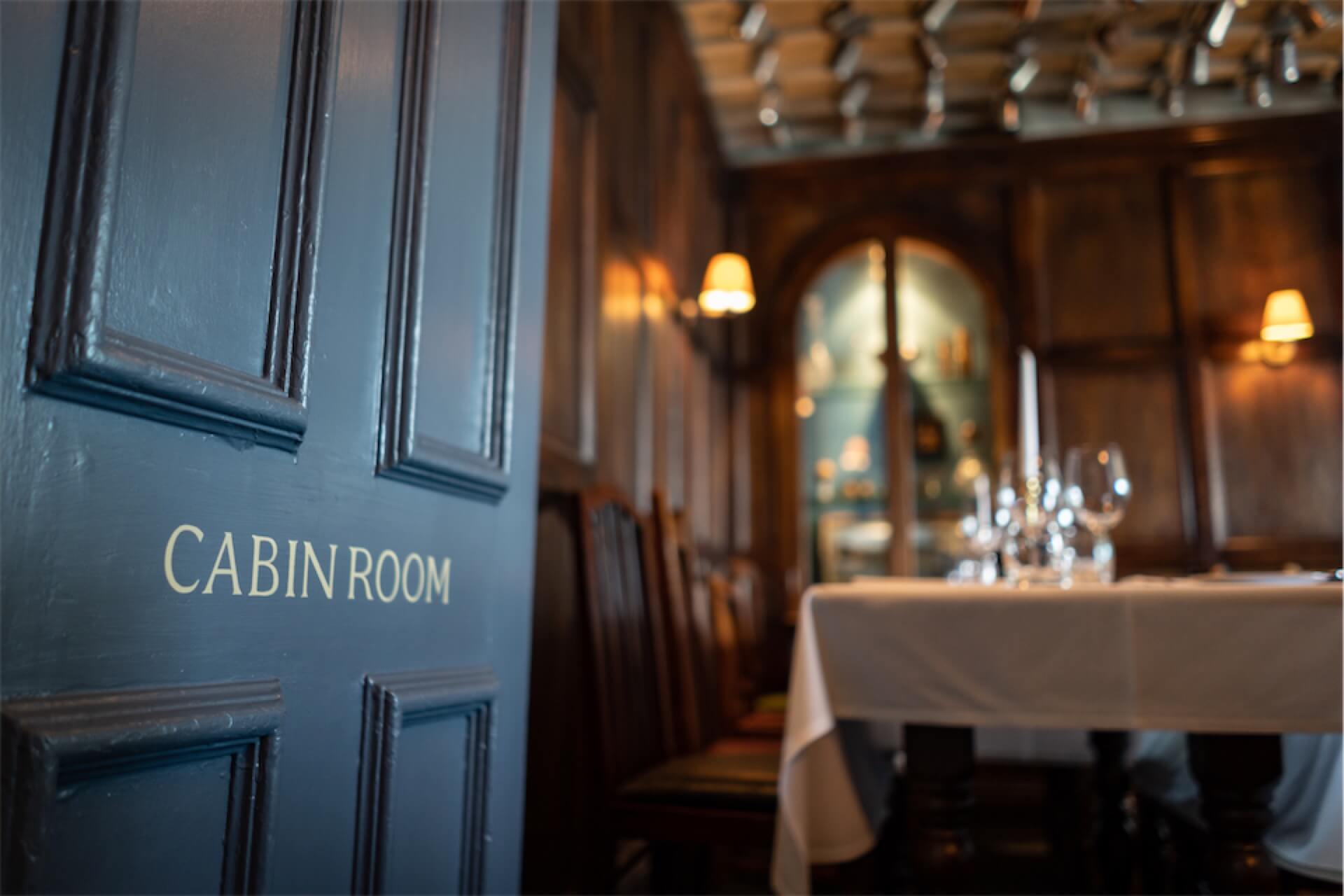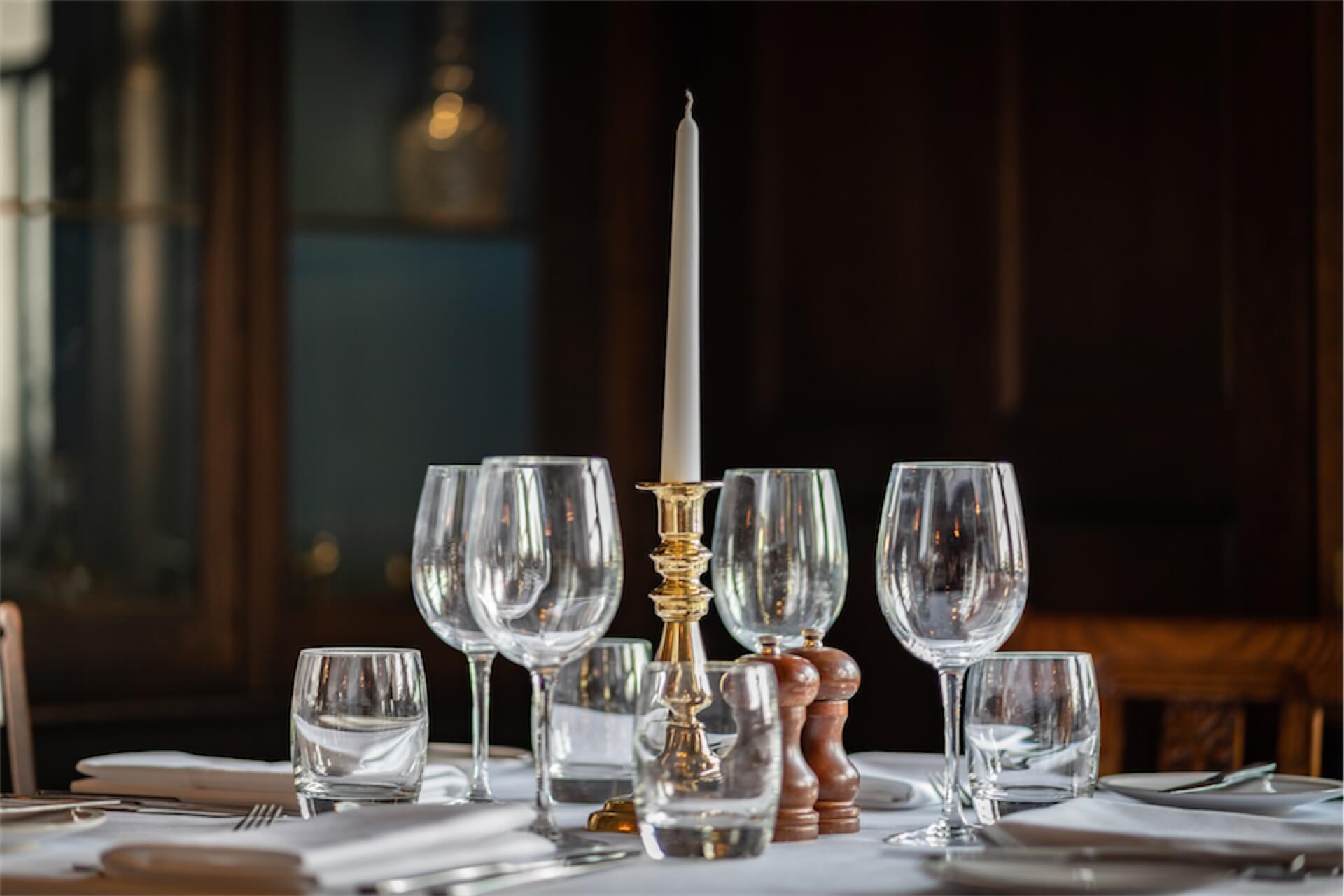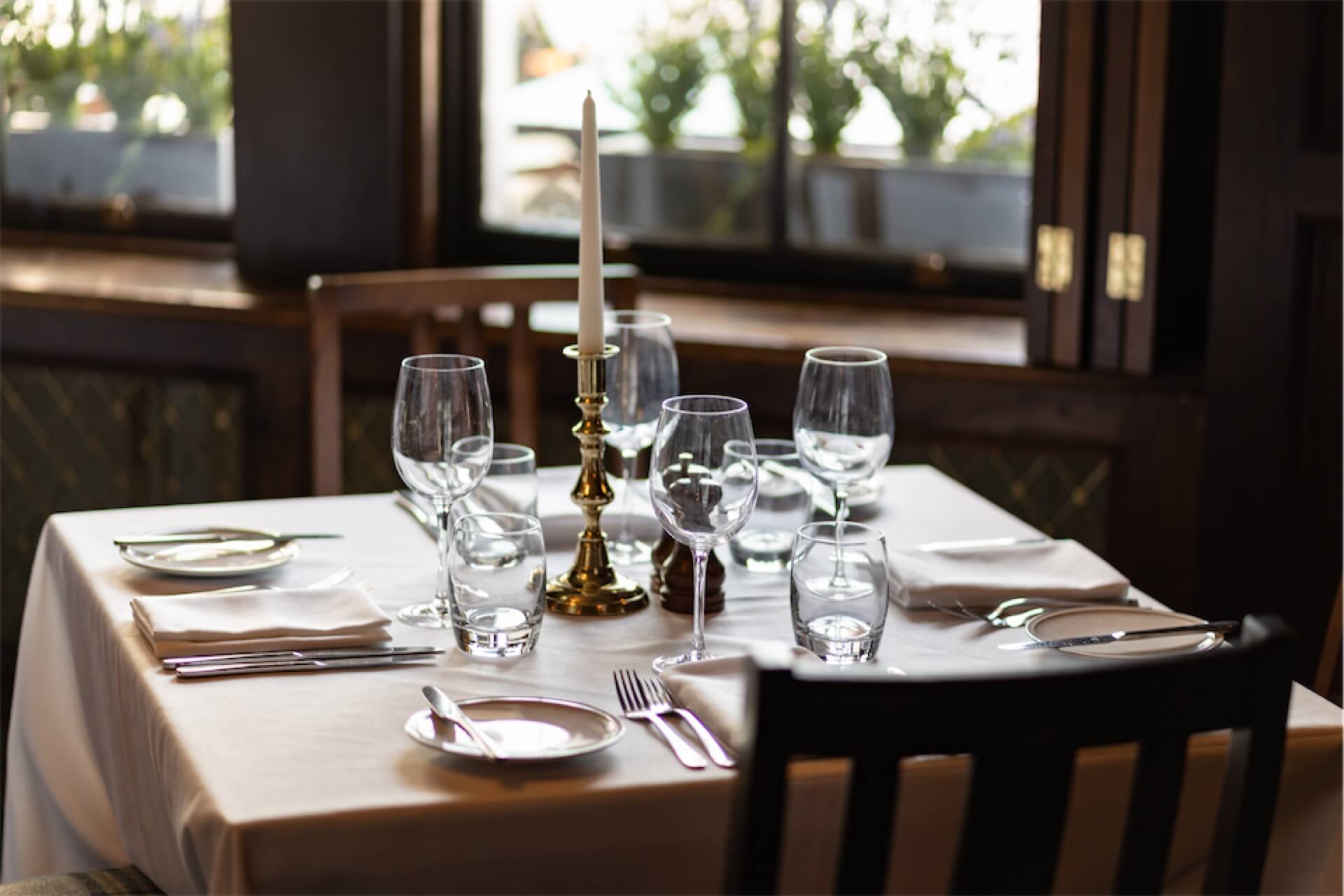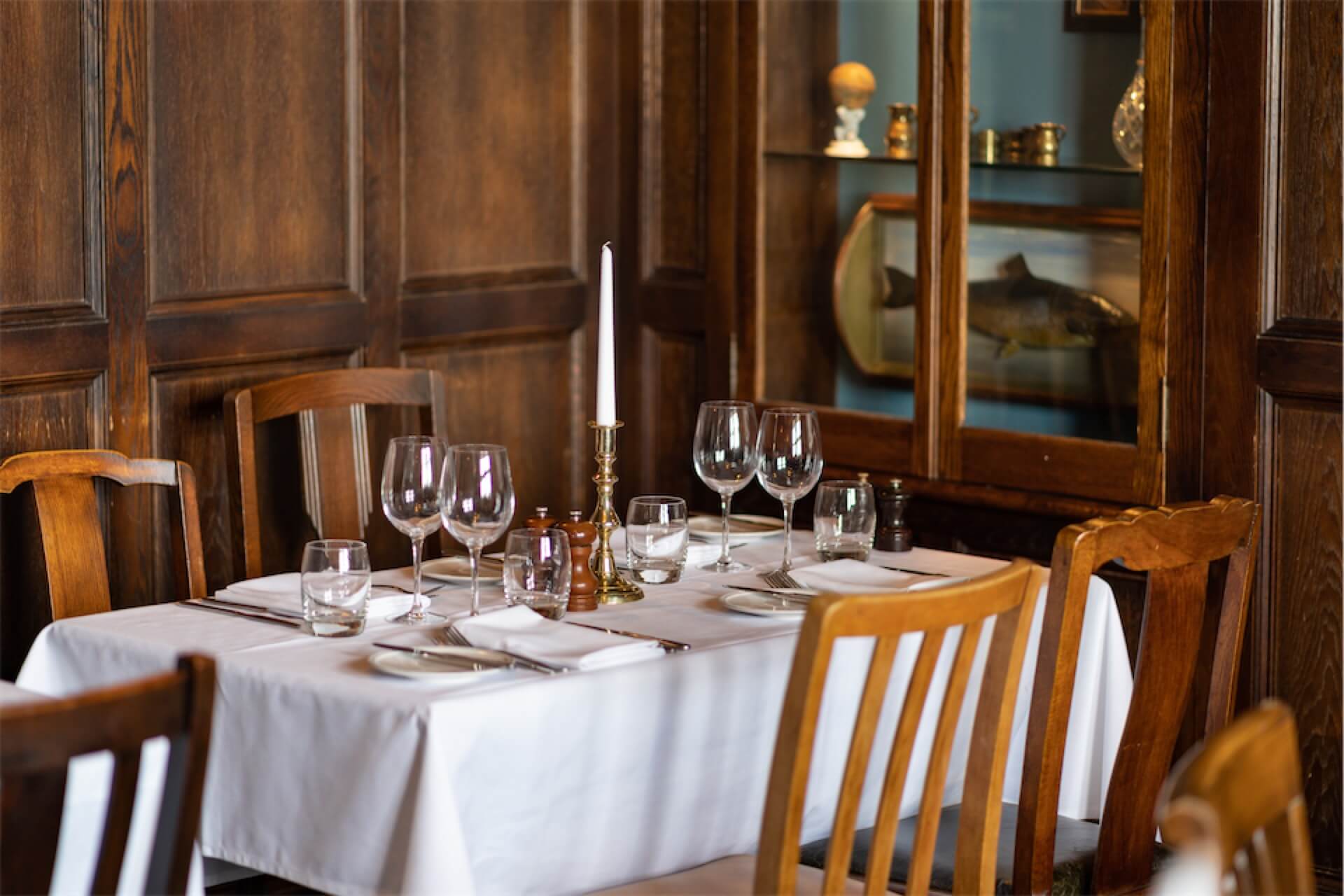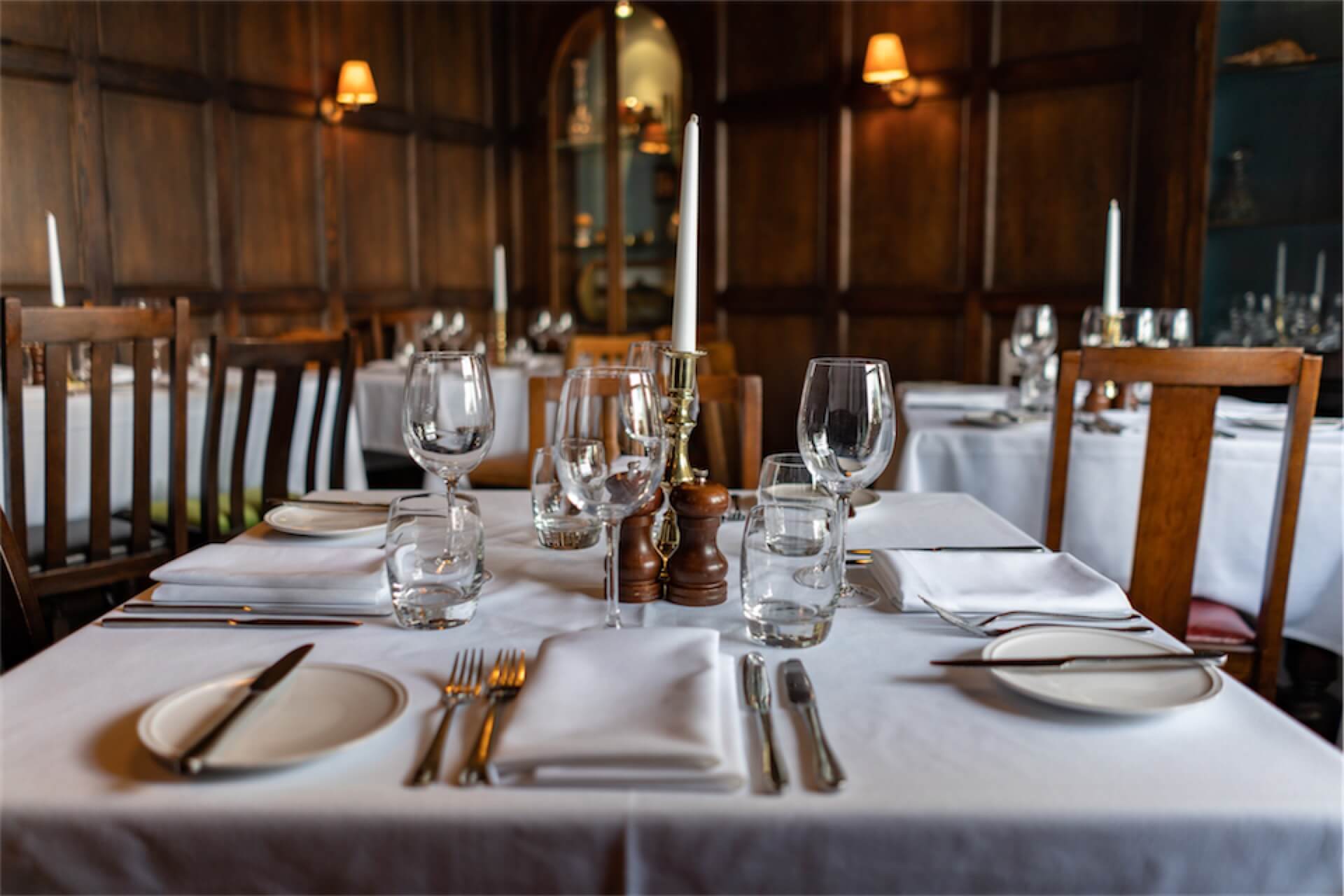 The Cabin Room
With beautiful oak-panelled walls and a ceiling lined with antique tankards, The Cabin Room certainly doesn't lack character. It seats up to 22 people on two long tables (or 15 people on a horseshoe table set-up) and boasts great views over our riverside terrace and the Thames.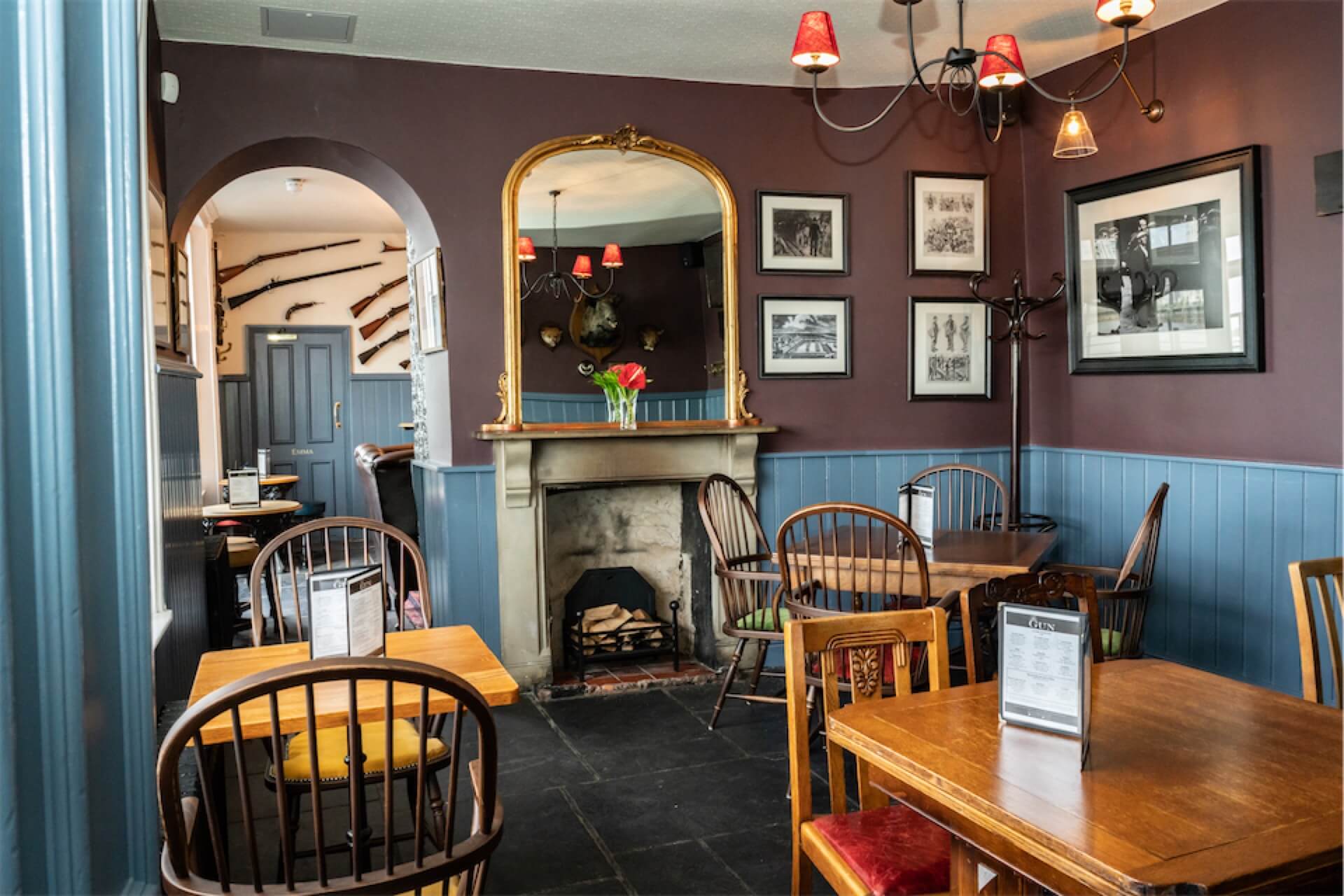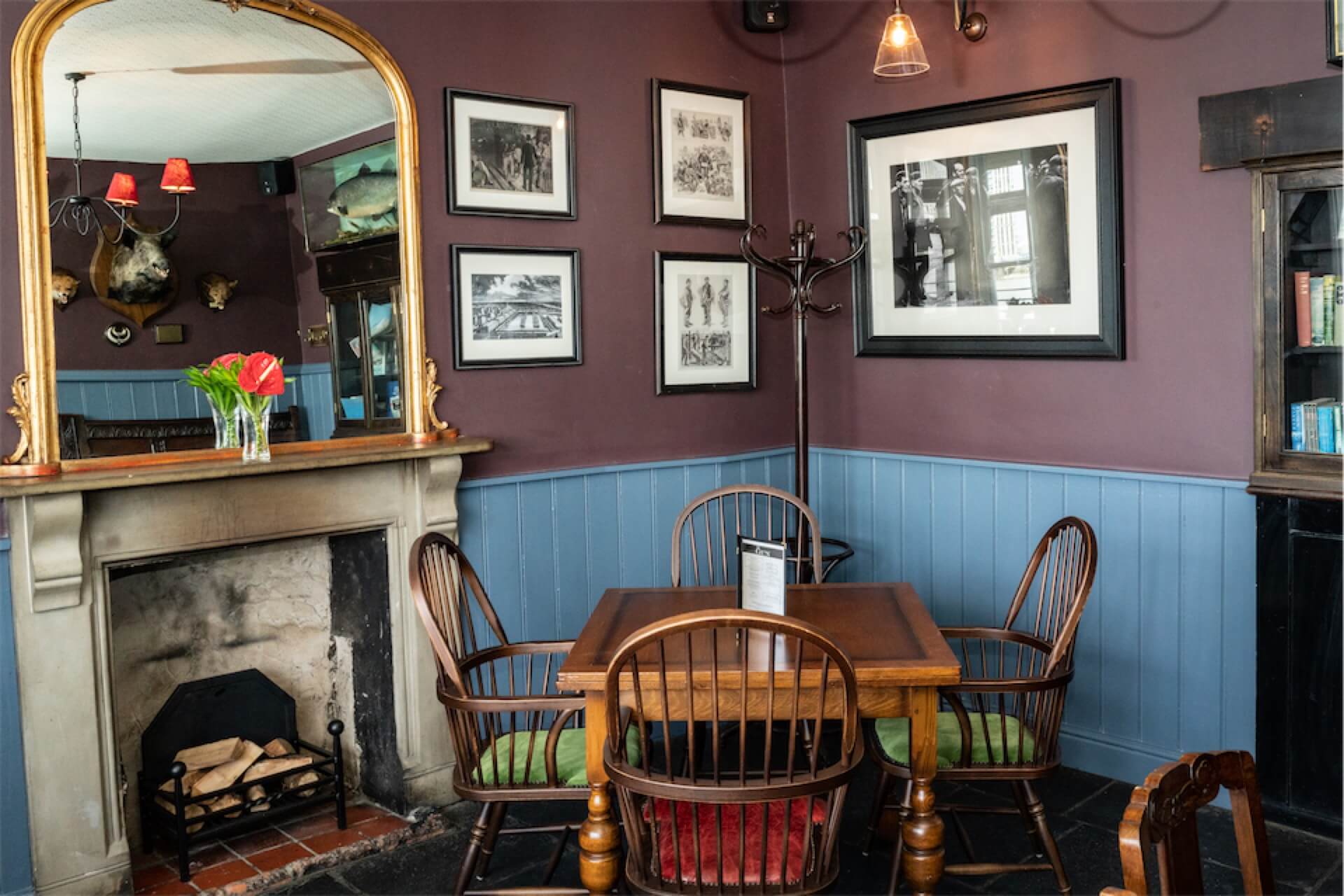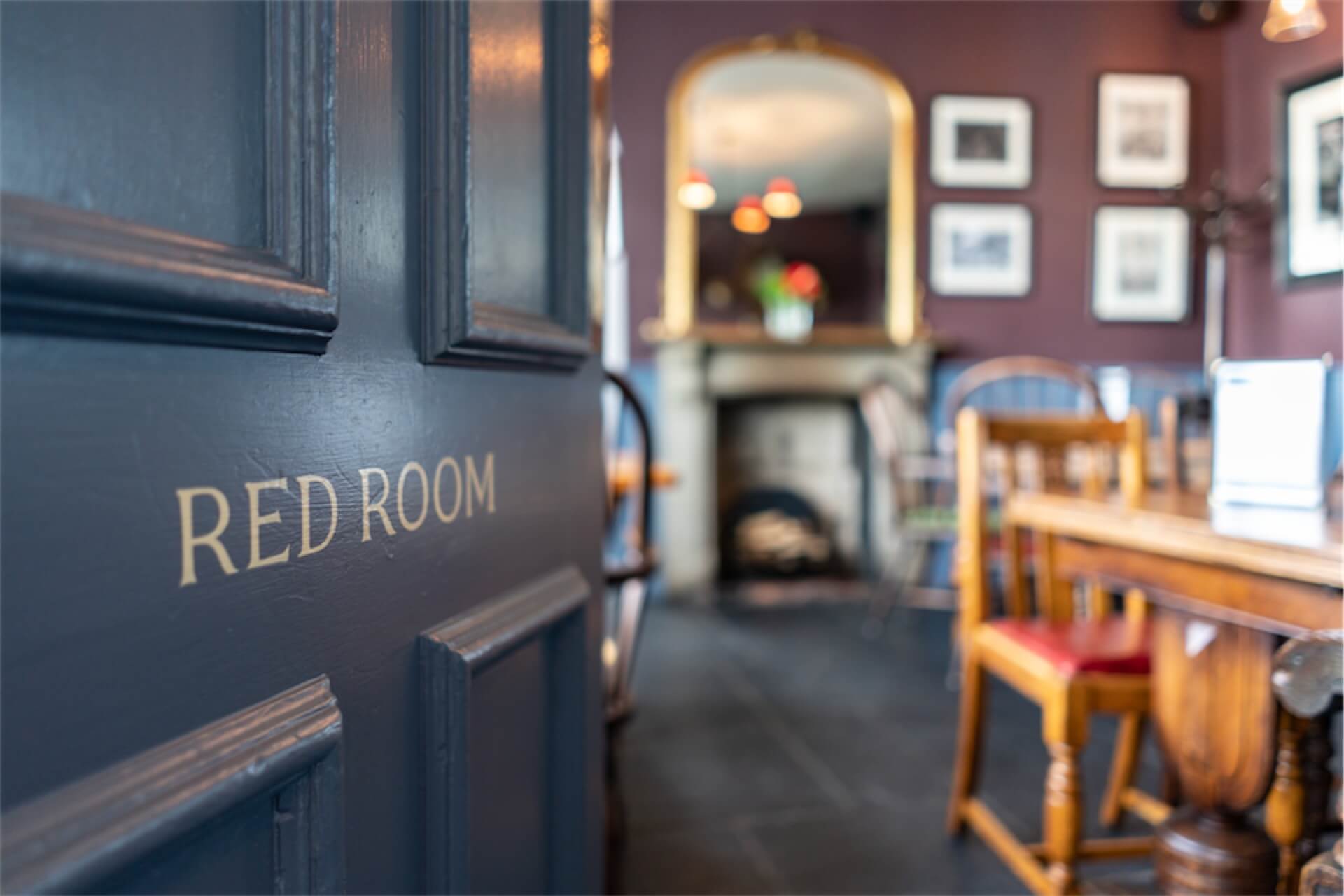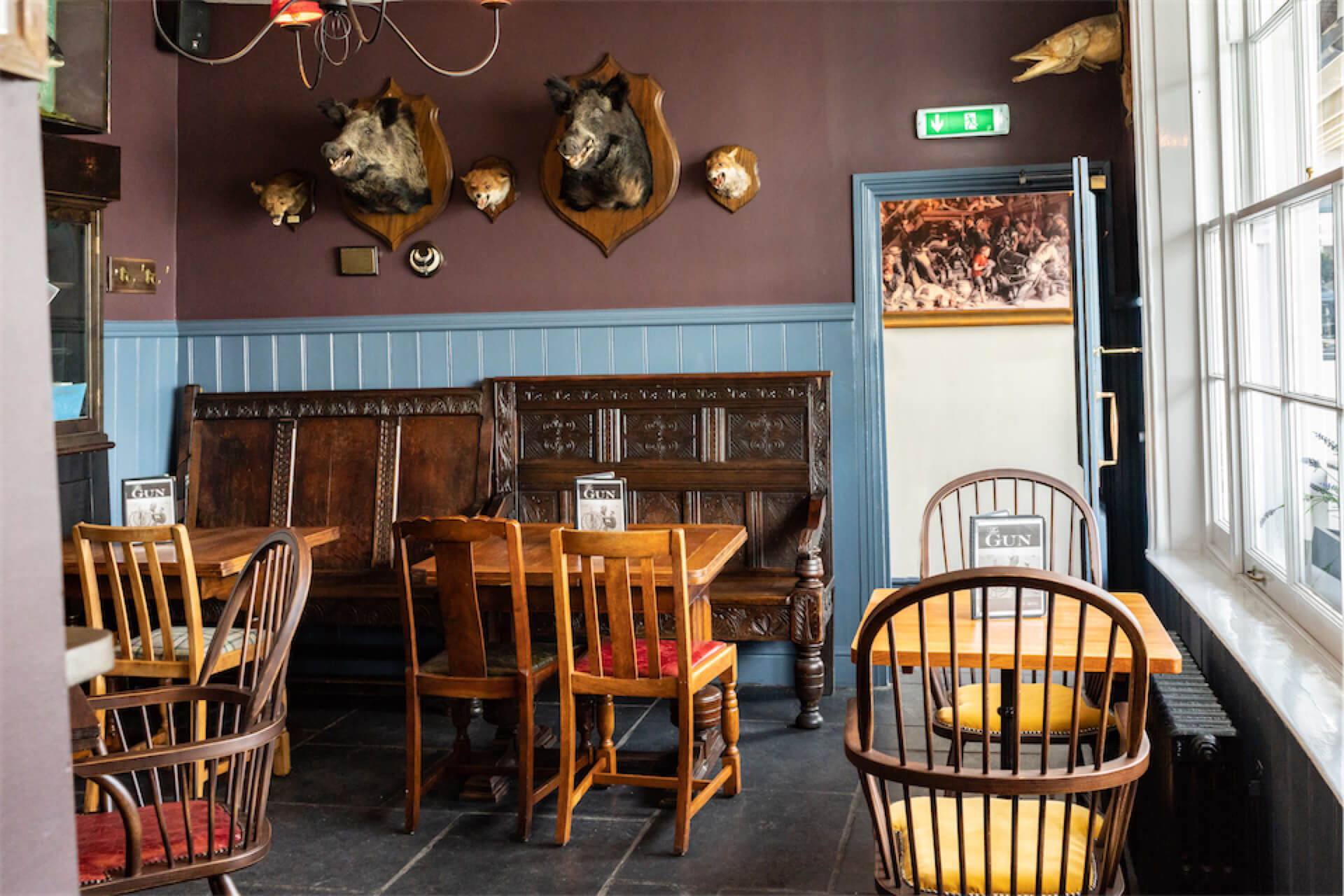 The Red Room
With its cosy and traditional pub atmosphere, an open fireplace, Chesterfield armchairs and full views over the terrace and riverside, The Red Room is ideal for canapé parties for up to 25 people standing.
The Red Room is also available for semi-private dining, seating up to 20 guests on two long parallel tables. Combine this room with the adjoining terrace area for the perfect area for pre- or post-dinner drinks.
Internet
Screen
Whiteboard
Internet
Screen
Whiteboard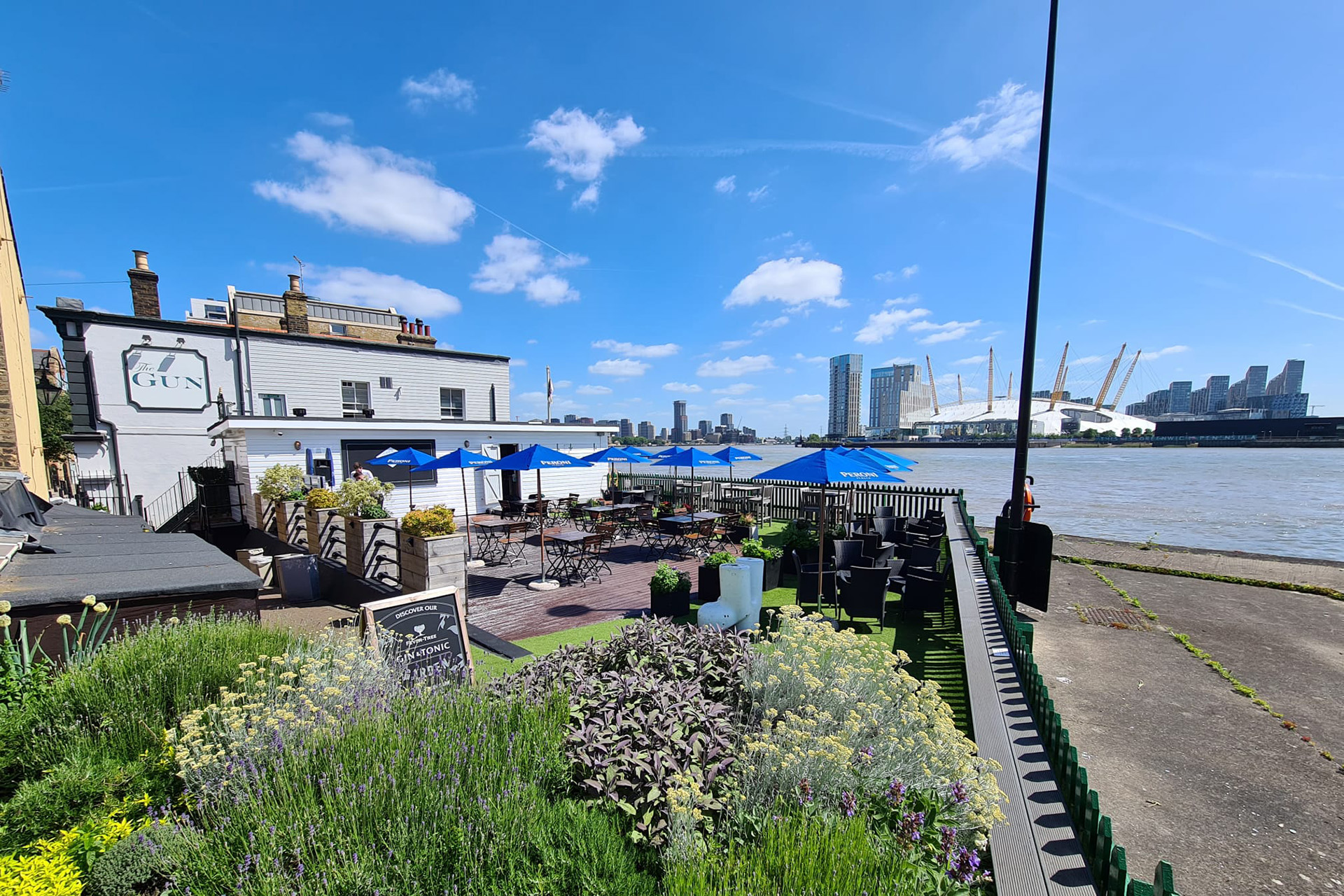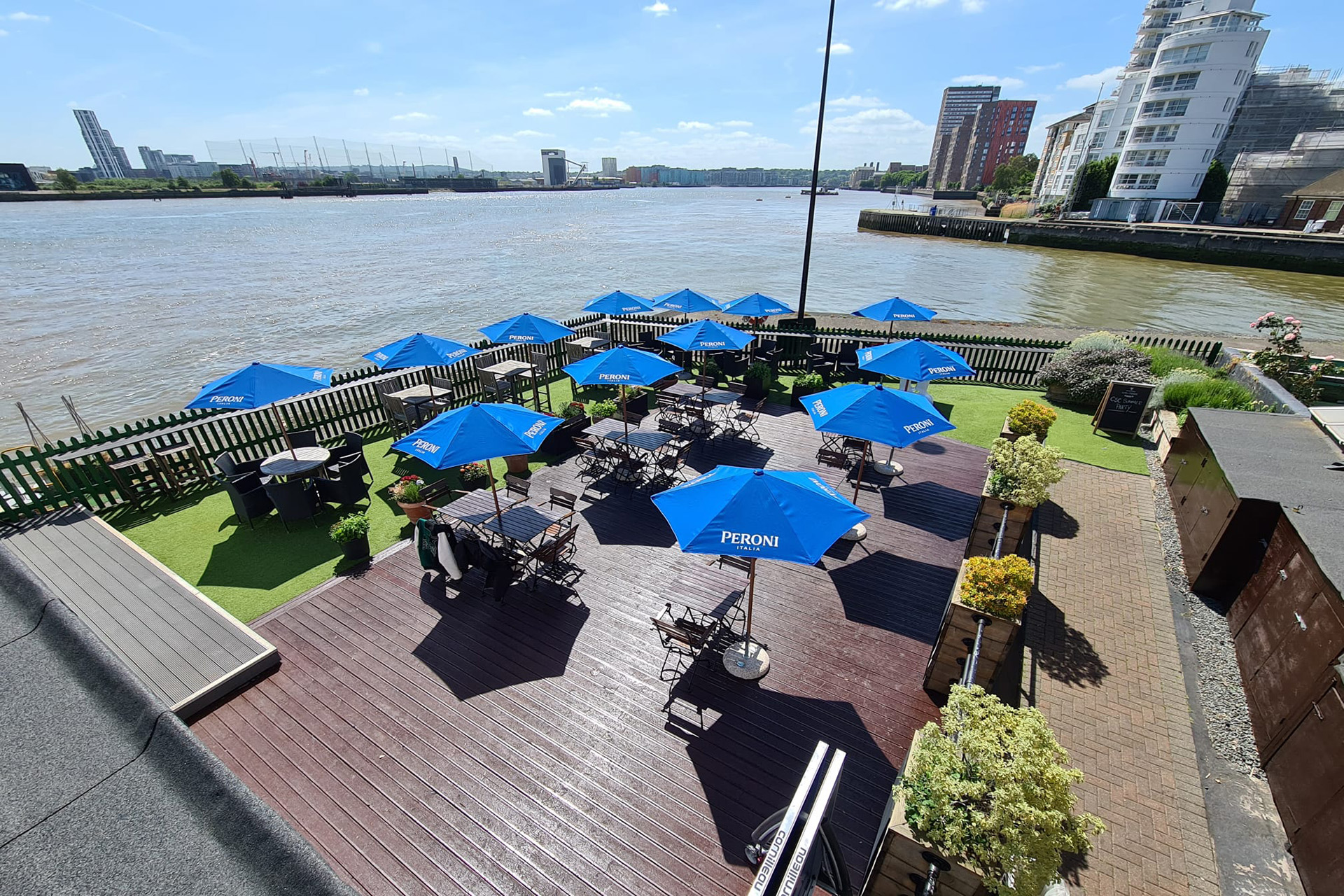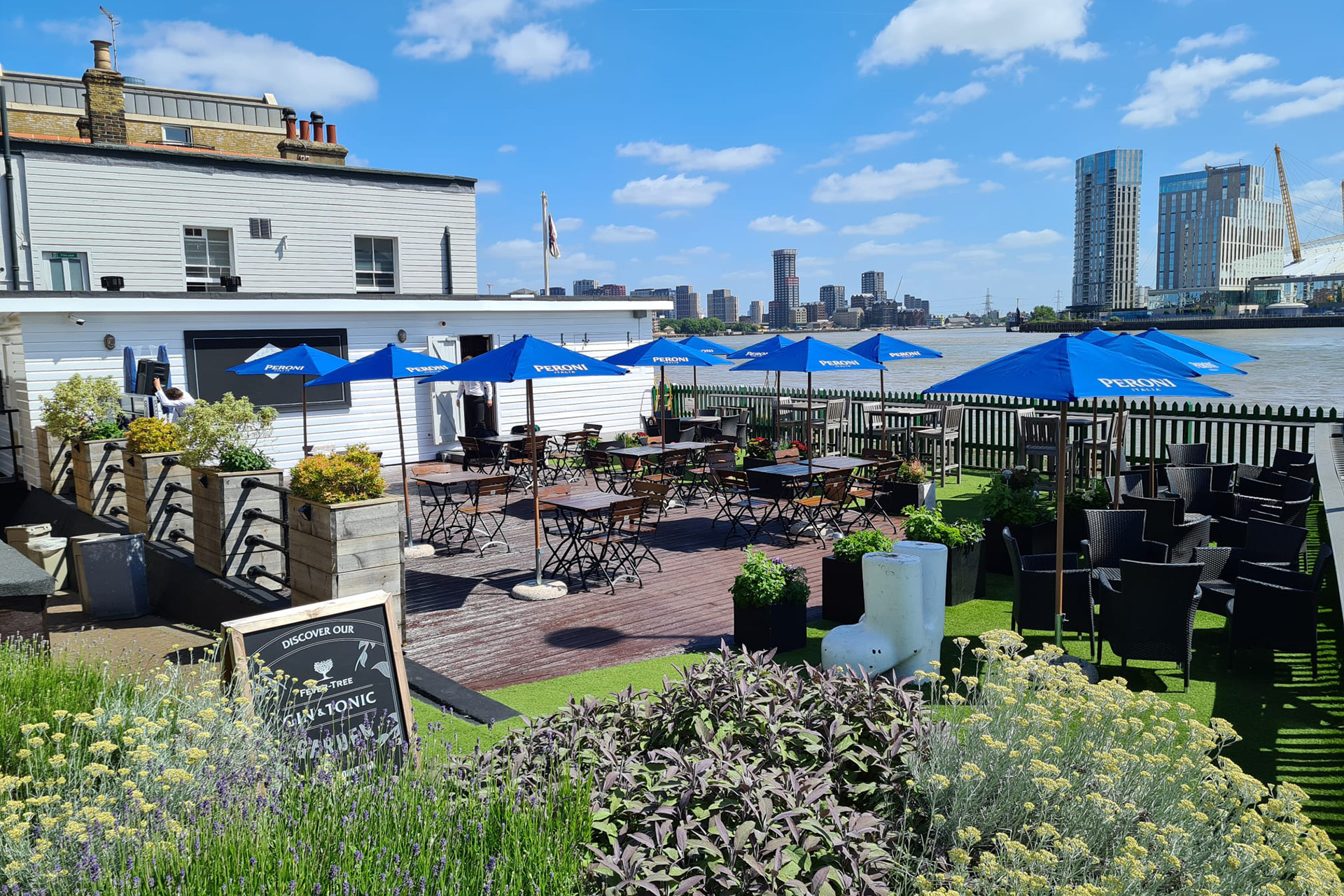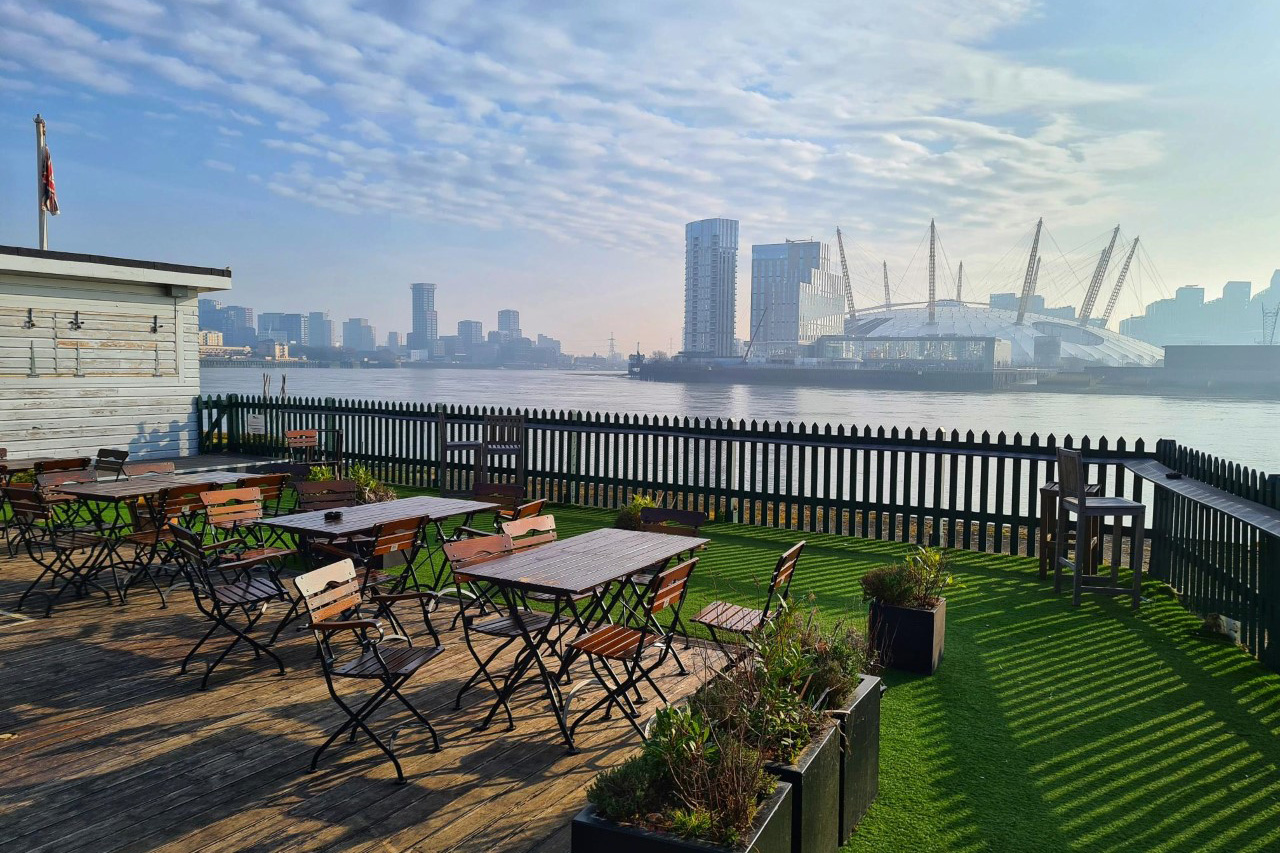 The Garden Bar
Hire the beautiful Garden Bars for stunning views by the Thames.
Audio
Internet
Private Bar
Screen
Audio
Internet
Private Bar
Screen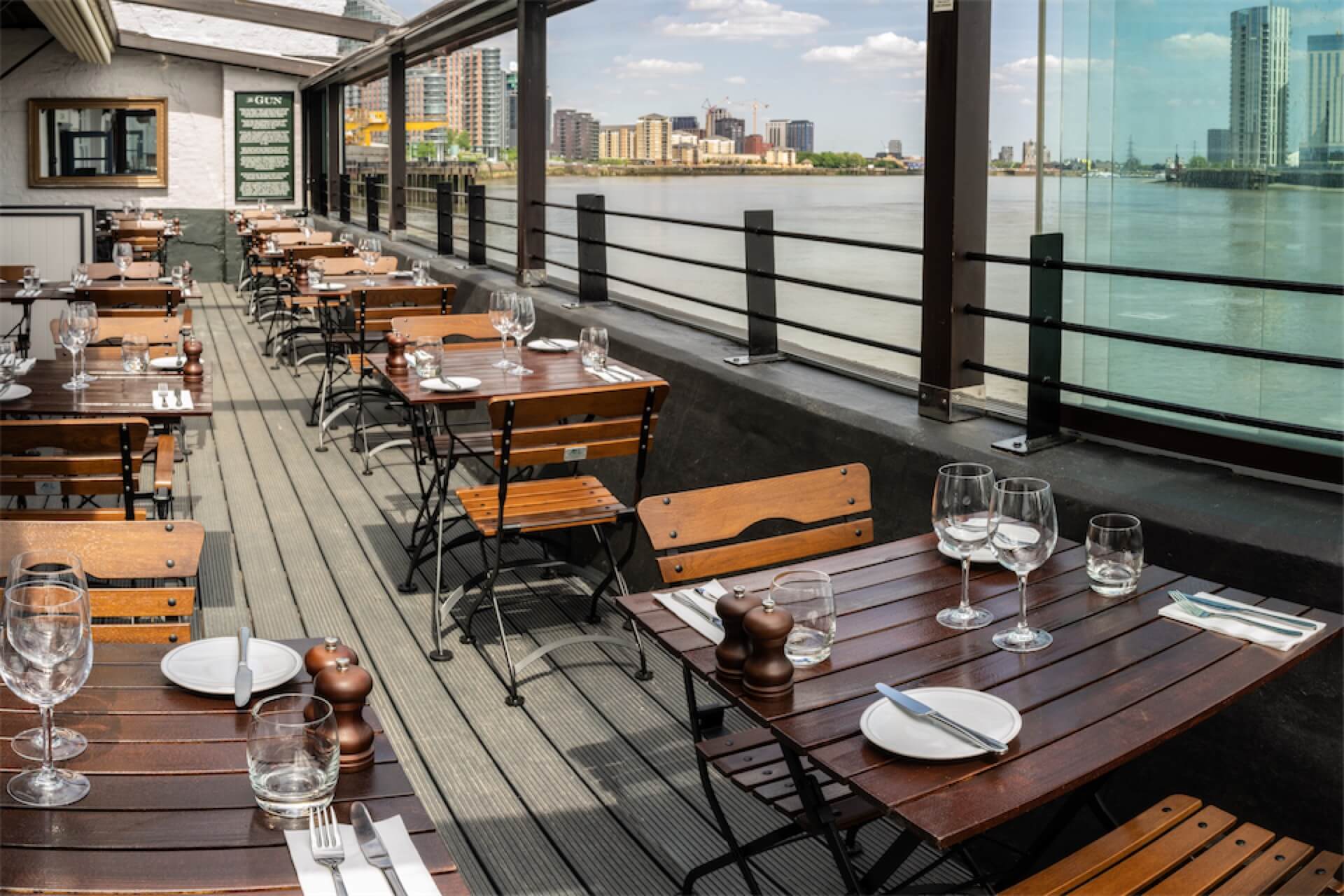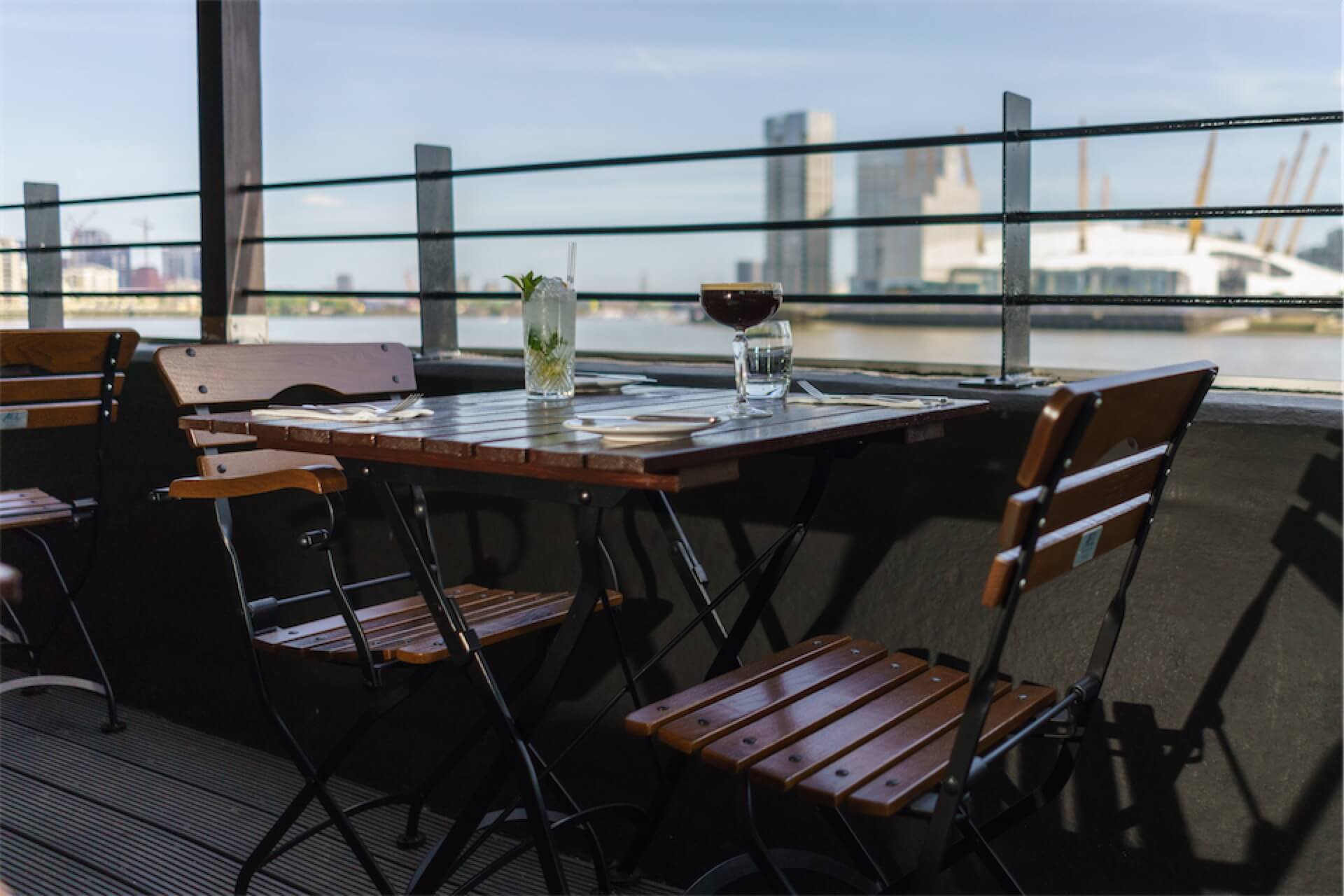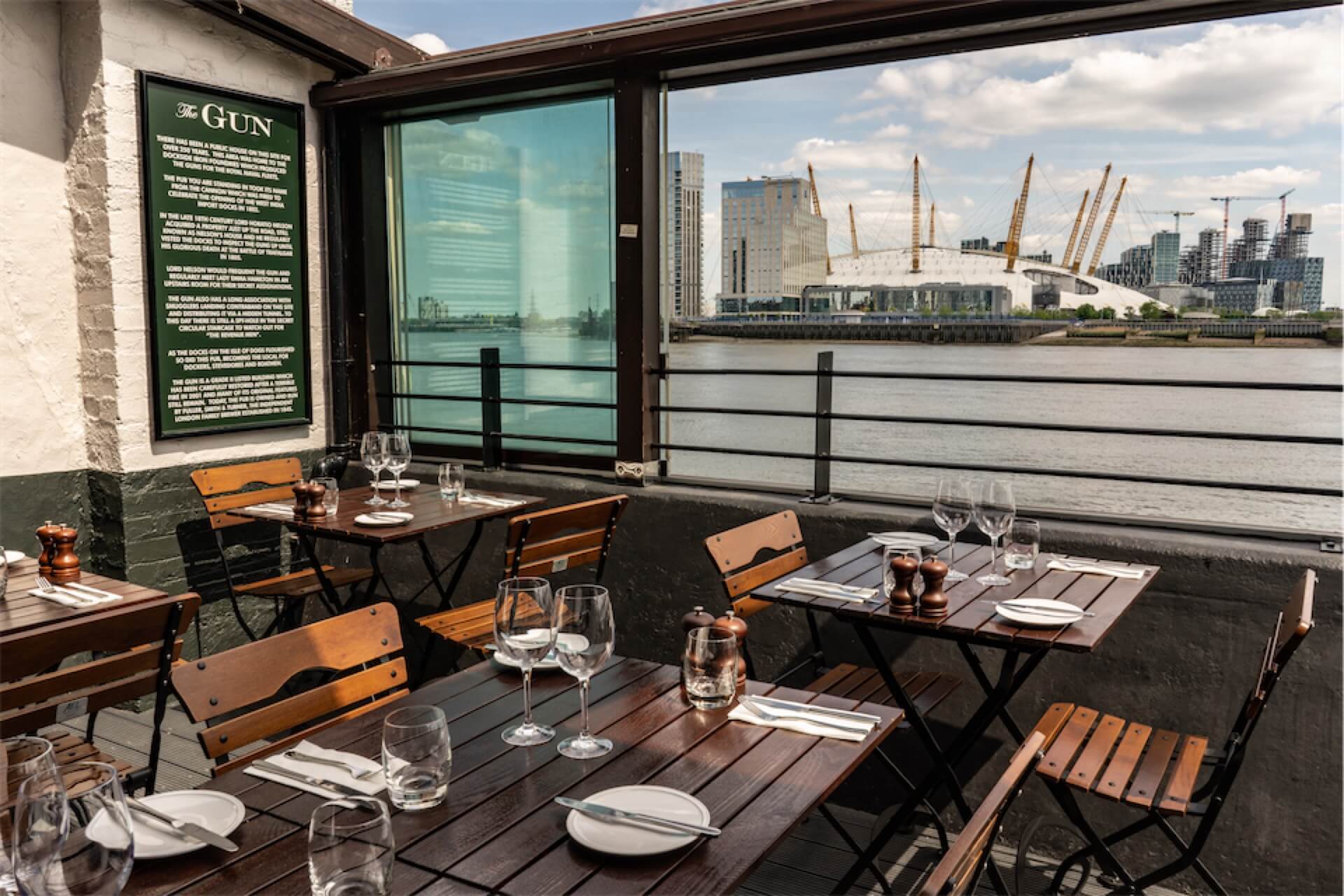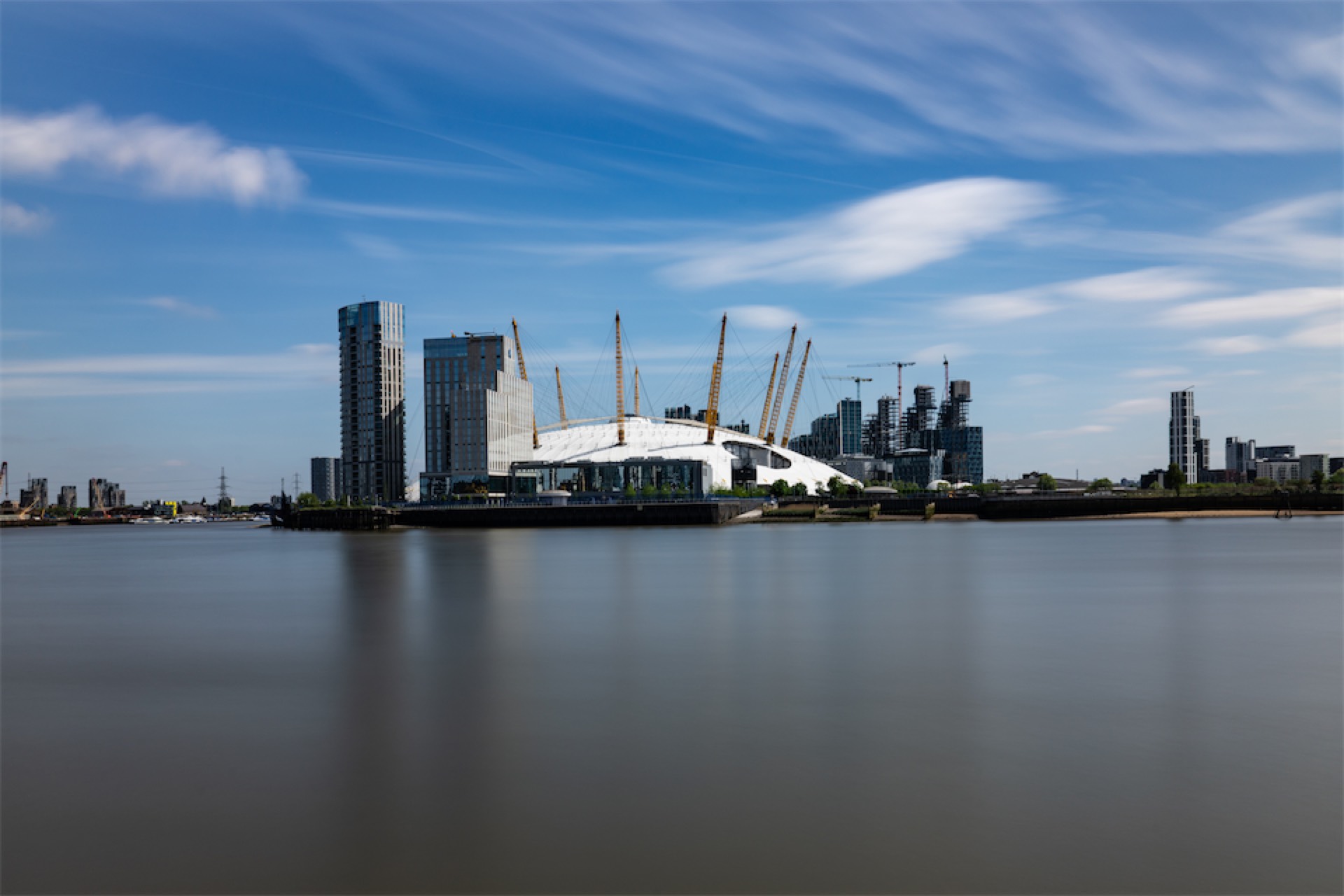 The Terrace
Our Riverside Terrace is ideal for relaxed gatherings with stunning views of the river and O2 Arena, providing a spectacular backdrop to your event.
The space is fully heated and enclosed, with retractable walls and roof as well as dimmable lighting, so is ideal for parties of up to 60 all year around!