The pub dates back to the early 18th century but took its current name from the cannon which was fired to celebrate the opening of the West India Import Docks in 1802.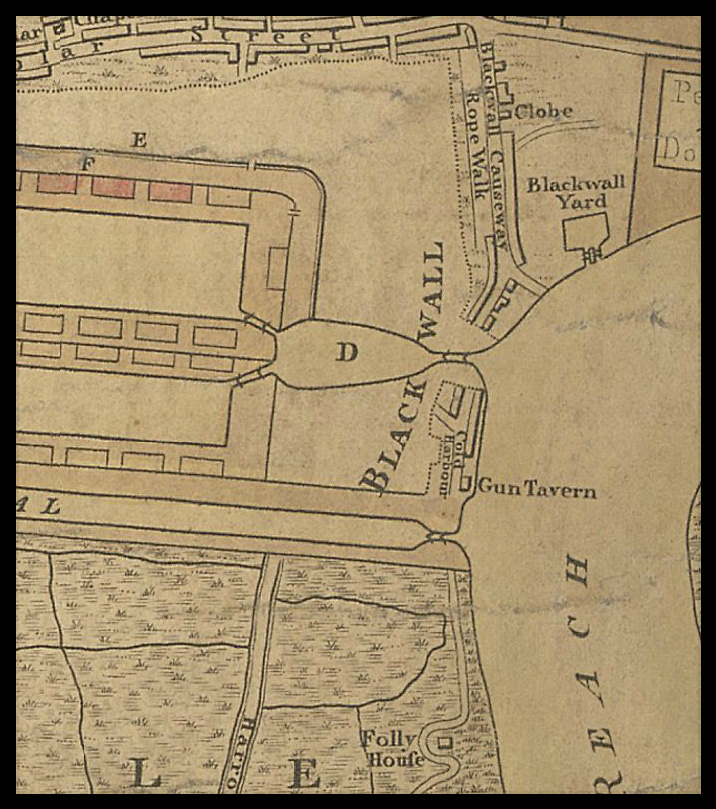 In the late 18th century, Lord Horatio Nelson acquired a property just up the road (still known as Nelson's House) and he regularly visited the docks to inspect the guns up until his glorious death at the battle of Trafalgar in 1805.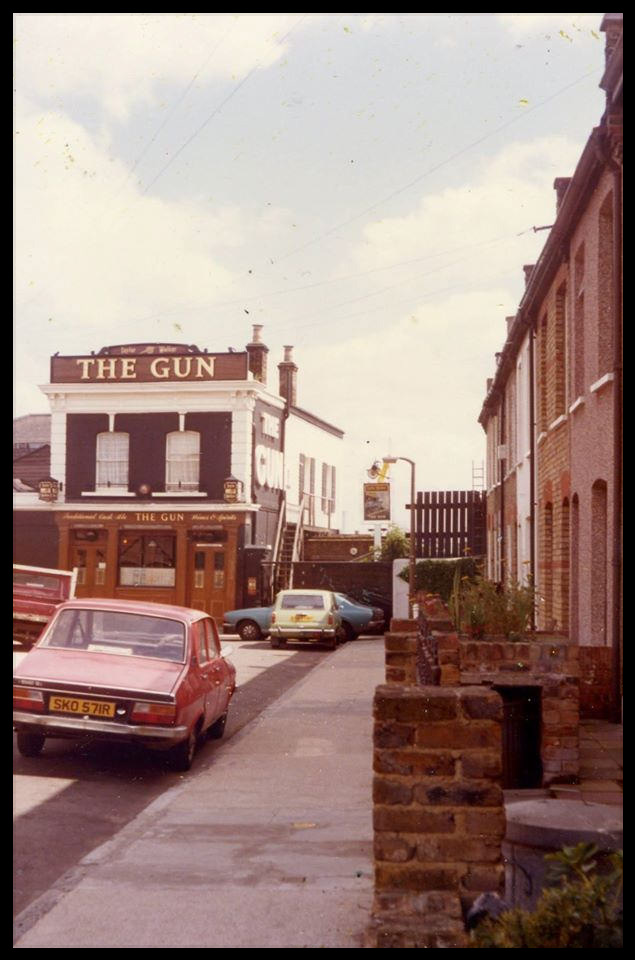 Lord Nelson would frequent The Gun and regularly meet Lady Emma Hamilton in an upstairs room (now called The River Room) for their secret assignations.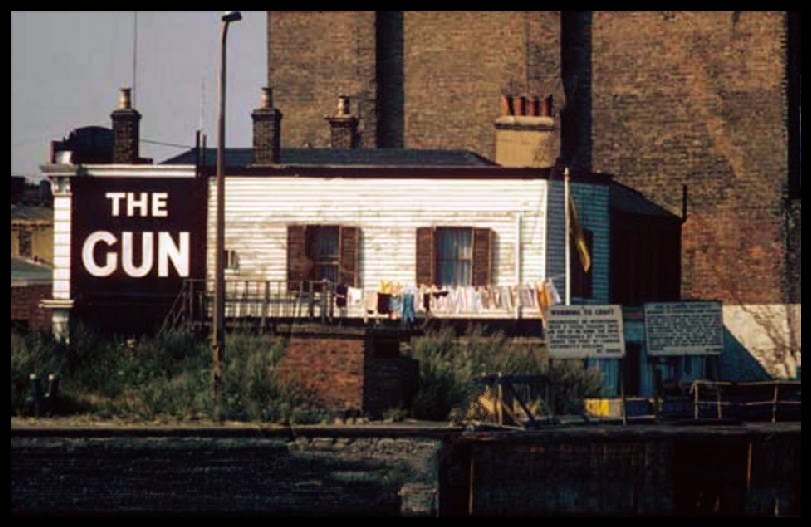 The Gun also has a long association with smugglers landing contraband on the site and distributing it via a hidden tunnel. To this day there is still a spy-hole in the secret circular staircase to watch out for "The Revenue Men".